Desde ESN Valencia queremos animaros a reciclar ya que es una práctica muy sencilla y si cada uno aporta un poco podemos ayudar al planeta.
En las calles de valencia disponemos de cuatro contenedores diferentes: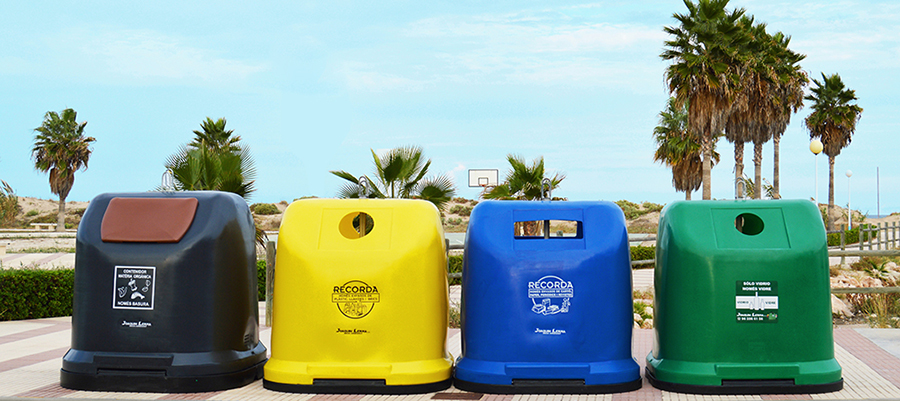 Contenedor gris: Cualquier tipo de desecho orgánico.
Contenedor Verde: 

Botellas de vidrio: vino, cava o licores. 
Frascos de vidrio: perfume, colonia o similar.
Tarros de alimentos: mermelada, conservas, vegetales, etc

Contenedor Amarillo: 

Plástico: productos de higiene y limpieza, tarrinas, bandejas, envoltorios y bolsas.
Metal: latas, bandejas de aluminio, aerosoles, botes de desodorante, tapas y tapones metálicos.
Briks de leche, zumos, sopas, etc.

Contenedor azul

Papel y cajas de cartón: envases de alimentación, calzado, productos congelados, papel de envolver, papel de uso diario, etc
From ESN Valencia we want to encourage you to recycle because  it is a very simple practice and if each of us contributes a little, we can help the whole planet a lot.
In the streets of Valencia we have four different containers: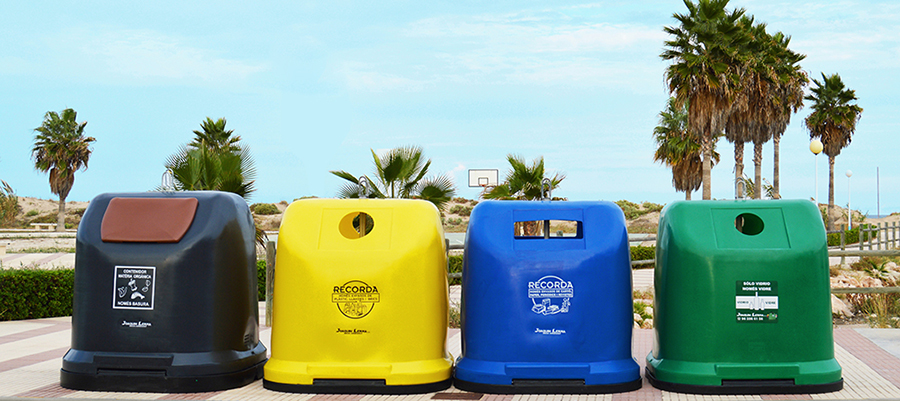 Green container:  

Glass bottles (wine, champagne or liqueurs) 
Glass jars (perfume, cologne, similar)
Jars of food (jam, preserves, vegetables, etc.)

Yellow container:

Plastic, for example, hygiene and cleaning products, tubes, trays, wrappers and bags.
Metal cans like aluminum trays, aerosols, deodorant bottles, metal lids, milk and juice cartons, etc.

Blue container:

Paper and carton boxes: food packaging, footwear, frozen products, wrapping paper, daily use paper, etc.

And the other one for the rest of things.
Ricicla nel tuo appartamento a Valencia

Da ESN Valencia vogliamo incoraggiarti a riciclare perché è un'attività molto semplice e se tutti contribuiscono un po ', si può aiutare il pianeta.

Nelle strade di Valencia ci sono tre diversi contenitori: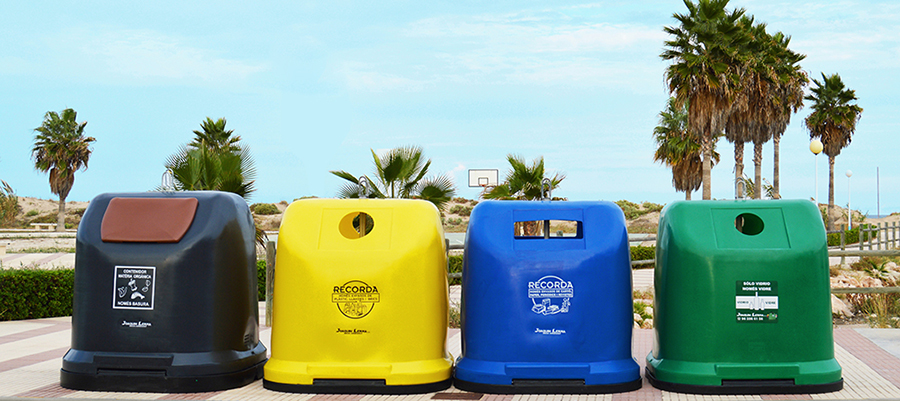 Contenitore verde

Bottiglie di vetro: vino, spumante o liquori.
Vasetti di vetro: profumo, acqua di colonia o simili
Vasi alimentari: marmellate, conserve, verdure, ecc.

Contenitore giallo

Plastica: prodotti per l'igiene e la pulizia, vaschette, vassoi, involucri e borse
Metallo: lattine, vassoi di alluminio, aerosol, lattine per deodoranti, tappi e tappi di metallo.
Briks di latte, succhi, zuppe, ecc.

Contenitore blu

Scatole di carta e cartone: imballaggi alimentari, calzature, prodotti surgelati, carta da imballaggio, carta per uso quotidiano, ecc.

Contenitore grigio:

Qualsiasi tipo di rifiuto organico